Why you should be YOUnique & how you can attend the conference for FREE!
By Randell Tiongson on July 15th, 2012
About 3 years ago, I attended a program that made such a huge impact in my life — I learned about the DISC Profiling. The program made me understand the uniqueness of people, how to deal with them and how to understand myself too. The applications of the program was so helpful in the many things that I do — but the biggest impact of the program is how I was able to improve on my relationships with others.
The program was handled by my friend, Jayson Lo and he has since published his book about it which he aptly titled as YOUnique. On July 27, YOUnique will now be a conference for the very first time and this is a program I highly recommend.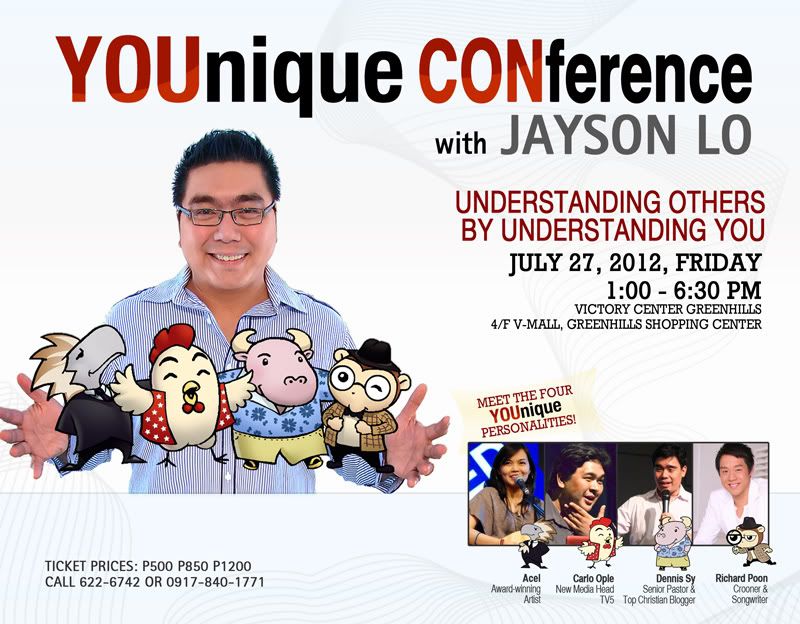 As a treat to the readers of my blog, we are giving away 4 slots (worth P1,200 each!) for those who will be selected. Mechanics are easy… just post on the comment section in this blog why you want to attend YOUnique and how the program can help you.
We will chose the 4 winners by July 24 and they will be notified by email.
You can also check out the YOUnique website at http://jaysonlo.com/post/25149375641/younique-conference