Transforming the Financial Lives of our Filipino Children
By Randell Tiongson on May 23rd, 2013
Financial education is an important life skill, that is a fact that needs no debate anymore. Why do Filipinos fare so poorly in terms of financial literacy? Perhaps one of the reason is lack of financial education.
My good friend and also a staunch advocate of financial education Ge Cantor is a guest blogger for www.randelltiongson.com and he writes a very timely blog on financial education for our childre.
———————————-
Transforming the Financial Lives of our Filipino Children
By Gerald Cantor
I recently came across an online Time article about the big push for mandatory personal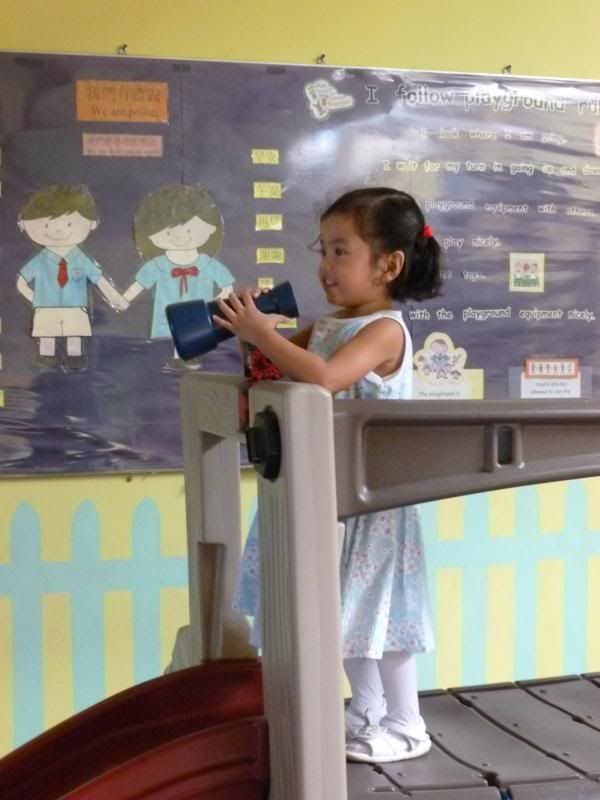 finance classes in U.S. schools.  Apparently, there has been global fight against financial illiteracy with nations like Australia and the U.K. having voted to make financial education mandatory to their school systems.
According to Mr. Richard Cordray, a director of the U.S. Consumer Financial Protection Bureau, "Young people today and future generations should not have to repeat the financial mistakes made by earlier generations.  This is why we support a plan to bring financial education into K-12 classrooms."
Meanwhile, here in the Philippines, President Aquino just signed into a law the "K-to-12 Act" or the Enhanced Basic Education Act of 2013.  This adds three years to the country's 10-year basic curriculum to make Filipino children at par with their peers in other countries.
Perhaps the next logical step is really to mandate for the inclusion of financial education in grades K-to-12.  Apparently, there is already a "Financial Literacy bill" that has been submitted in 2010 for approval by Congress.  Both the Bangko Sentral ng Pilipinas (BSP) and the Department of Education have also taken steps to teach schoolchildren about saving and investing.
During the Citi-FT Financial Educaton Summit 2012, BSP Governor Armando Tetangco Jr. was quoted that "While financial education may not immediately be considered a core function of a monetary authority or a supervisor of the banking system, it is actually quite intrinsically linked to our overarching goal and vision.  To us, financial education empowers people to manage their resources with prudence, instills the discipline of saving regularly, and safely grow their money."
All of these are good news for the future our Filipino children.  However, we must not forget that children learn first about financial management and discipline (or none of it) in their own families.  Psychologists would say that "children would pay more attention to what an adult does than to what an adult merely says." Thus, parents play a crucial role in developing the character and values of our Pinoy children, especially when it comes to handling money.
The Philippines is fast becoming the rising tiger of Asia.  With the expected surge of jobs and wealth in the country, we see Filipinos enjoying their new found purchasing power.  Sadly, this leads to the insatiable want for material goods, with the mindset of having more and having the best.
I'd like to quote Mr. Greg W. Huffman and his online article on "Materialism and its effect on culture:"
"Materialism feeds on weak parenting and children feed on weak parents.
Children learn everything from their parents.  Raising children the right way is an invaluable way of helping them raise their parents' grandchildren the right way… A culture full of spoiled children extinguishes the fire of earning what we have. A culture full of spoiled children encourages laziness. A culture full of spoiled children breeds spoiled and irresponsible adults… The ability of parents to discuss with their children financial responsibility is paramount. Showing children reality and not "reality" television will benefit them and our culture."
Gerald "Ge" Cantor's mission is to help Filipinos save and invest for their future while protecting themselves and their families for the present.  Ge is a Financial Adviser of Pru Life UK (www.prulifeuk.com.ph), a Financial Planning Advocate of Personal Finance Advisers Philippines Corporation (www.personalfinance.ph), a Registered Financial Planner graduate (www.rfp.ph), a  Certified Public Accountant (CPA), a Certified Internal Auditor (CIA), a Son of Lourdes (LSM), and a La Sallian (Animo La Salle!).  Ge is proud to be an ex-OFW, a "career-shifter", an entrepreneur, a baller, and most importantly, a "proud" dad of Gia and Clarie. You may e-mail him at [email protected], or contact him at 0917706933 or visit https://www.facebook.com/iPon.ph for more of his iPon tips.