My Bloggers Event
By Randell Tiongson on June 28th, 2009
Firstly, I'd like to thank my consultant and friend Carlo Ople for making the bloggers event successful. I have never seen that many bloggers in one place all at the same time, in the physical sense.
It was our intention for the bloggers to pick up the importance of financial literacy and what better way to do that than conduct a practical finance program for the bloggers themselves.
It was great meeting the blogger legends too — Janet Torral, Noemi Dado, Sonny Santos, etc… there were more but my memory is horrible…wow, it was truly an honor.
I would also like to thank GBX Shoes for the wonderful t-shirts and the Gift Certificate we raffled off; to Quickplate Catering for the great food; VCF Greenhills for the use of the center; Moneysense Magazines for all those great magazines and to Schooltalk.ph.
To Carlo Ople, you are truly a great viral marketing dude! To my partners, thanks for the support. To my spiritual family, VCF Greenhills, you are great. To my wife Mia, thanks for always believing in me. Most importantly to God, for all of these.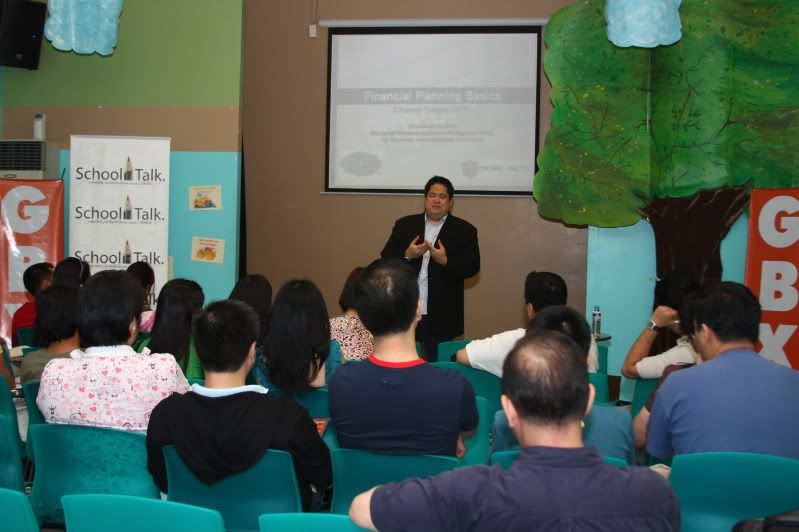 See you at the next blogger's event!