John Maynard who? (part 1)
By Randell Tiongson on December 31st, 2009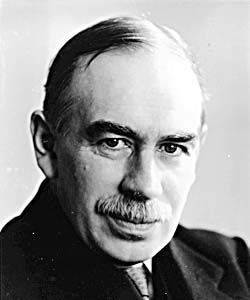 John Maynard Keynes: 20th century economist and father of the 'Keynesian' Theory.
What the heck is Keynesian Economics? Simply put, "it is a macroeconomic theory that argues that private sector decisions sometimes lead to inefficient macroeconomic outcomes and therefore advocates active policy responses by the public sector, including monetary policy actions by the central bank and fiscal policy actions by the government to stabilize output over the business cycle" (wikipedia.com). In other words, this is a theory that gives the government a huge say in the economy.
Governments, whether they admit it or not cling to Keyne's theory like it's the gospel truth especially now. Governments feel the need to dictate the direction of the economy as they feel that only government intervention can solve the crisis.
Really? Here's a thought. Isn't government, to a large degree, responsible for the mess we are in? When you really look at the root cause of many of today's economic problems, one major thought comes into my mind – cheap money. Cheap money or a very low interest scenario allowed for an unrealistic prosperity that was not only unsustainable, it was bound to crash – and indeed, it crashed big time. Particularly in the US and Europe, the stock market took the cheap money and recklessly gambled with it; while people took it and wantonly spent it like there's no tomorrow. Yes, cheap money allowed for growth but when you really look at it retrospectively, the growth made many reckless and deleted the word prudence in their vocabulary. In other words, it was a bubble.
… catch part 2