What we need to hear from Suze Orman
By Randell Tiongson on May 20th, 2013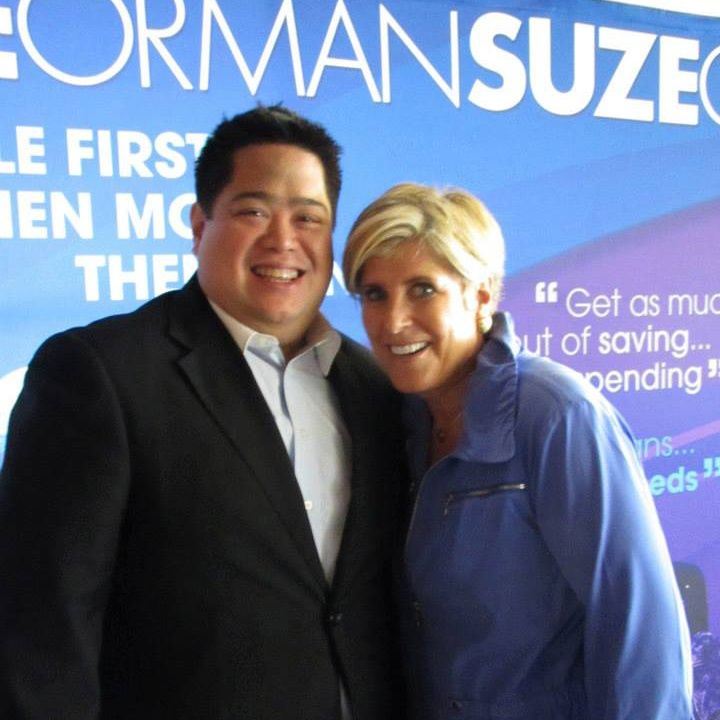 Suze Orman is considered a force in the personal finance world. She is probably the most recognized personality in the world when it comes to personal finance and for a good reason as she has sold millions of books and has a long running & award-winning T.V. show. There is one more thing you should now about Suze Orman – she loves the Filipinos.
In 2012, Suze Orman visited the Philippines as part of BPI's personal finance advocacy campaign and I was given an opportunity to meet her up close and personal. A few days ago, this force in personal finance was back in the country again with even more events lined up by BPI.  What was the message of Suze Orman this time around? Well, it's virtually the same message she gave last year; a message that Pinoys need to hear again.
Having employed many Filipinos for years, Suze Orman is well aware of our culture of providing for family members. She has coached many Pinoys working for her and this is what she always says "it's ok to take care of others but you also have to take care of yourself too." She believes that there must be a limit to how we help our kin and that the nation should not be too dependent on the 11 million OFWs abroad. She also encourages us to "do the right things, not what the culture say" – referring to the social pressure of financial dependence.
"The greatest thing you can do for yourself is to pay your debts." Suze Orman reiterates her concern about how much people are now in debt and she is aware that Pinoys are becoming more attracted to borrowing than before. She advices on paying debts first as against buying stuff and she cautions us to be prudent with how we manage money especially now that our economy is growing – "If you don't have money saved, spend your money just on needs. All the things you buy are really worthless." She notes that Asians in general have very good work ethics and her exposure to many Filipinos reinforces that observation. They are always working hard and they are willing to work longer than everybody else but they must also learn how to save and invest more.
Ms. Orman admits that she is very direct with her message even if it's really not what people would want to hear. "I speak with much force because of what I have seen and been through. I don't wonder if what I say works, I know it does." Her personal experiences fuel her passion to make people financially educated. Philippines is a place for her to give back and not to make more money – "I already have all the money I need, I don't need more" and "my goal is to create financial education for free for Filipinos." Given the opportunity, she would love to work with the Philippine government and the financial institutions as an advocate and not as a business person. Like her first trip, this trip is also a non-revenue endeavor for Suze Orman. "I'm here in the Philippines for the right reason and with the right message."
On investing, Suze Orman gives this advice "the best lesson in investing is to listen to my own heart, listening to the voice of God." While there is value with what experts tell you, you must know for yourself what is best for you. She is very bullish with the Philippines, she says that investing in the Philippines is a very good idea and what we are experiencing now is reminiscent of the U.S. in the early 80's where their stock market and economy broke out. She recommends investing in the stock market through an index equity mutual fund as against a managed equity fund. However, I believe she needs to be advised that as per local experience, managed equity funds (mutual funds and UITF) have consistently outperformed the index for many years. She also advocates on regularly investing using the Dollar (Peso) Cost Averaging method. She also likes investing in high dividend stocks and exchange traded funds (ETF). She also said "forget Dollars, stick to Pesos!"
On a personal note, Suze Orman encouraged me to push more and more financial education for Filipinos and to help as many as I can to be empowered because they are financially secured. Suze Orman's message is not only timely; it's something we should hear over and over again.
Learn how to invest properly at the iCon 2013: The No Nonsense Investments Conference at the SMX on June 22, 2013. Features Efren Cruz (Investment Planning), Chinkee Tan (Entrepreneurship), Marvin Germo (Stock Market), Dennis Sy (Stewardship) and me. Presented by Sunlife Financial. For inquiries, send email to [email protected]