Free seats to Saved Festival 2012
By Randell Tiongson on October 18th, 2012
We have 10 Patron seats up for grabs for the Saved Festival 2012 worth P1,200 each! This is Praise & Worship at its best and featuring the most amazing groups.
Joining is simple! Share this post in your Facebook and/or Twitter accounts and let us know why you want to win tickets. We will give 2 tickets per winner so there are 5 slots for this contest.
Thanks to Becca Music for this blessing.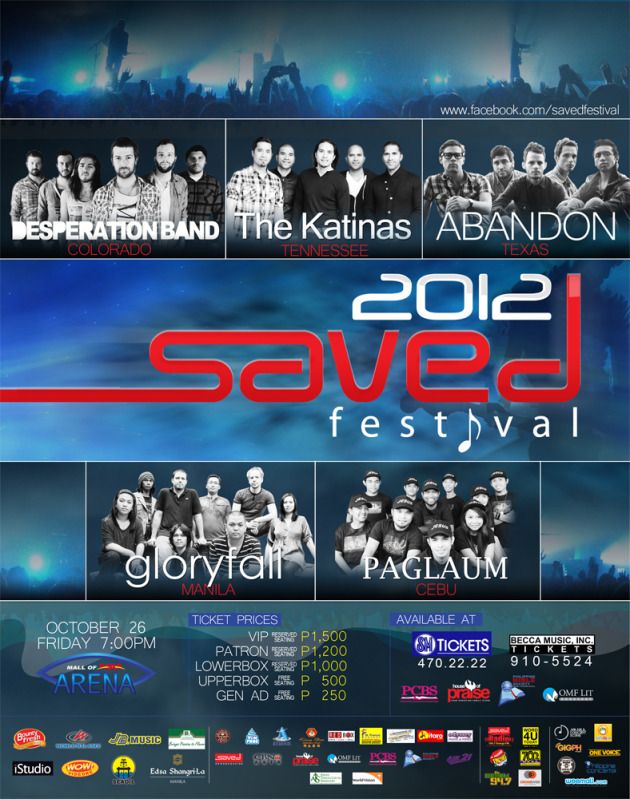 Check out the Saved Festival website HERE