Automatic Millionaire
By Randell Tiongson on November 26th, 2009
Many people think I like reading complicated finance books. While I check those kinds of books for reference from time to time, I am not big on 'nose-bleed' books. I don't event like Robert Kiyosaki books… although I've read  2 or 3 of his books.
This year, I've been reading the works of Dave Ramsey and I enjoy reading it because of its simplicity and it really are very helpful personal finance books.
I have started reading a new book and it looks like I will enjoy reading it because it is simple, full of common sense and it looks like it will work — Automatic Millionaire by David Bach.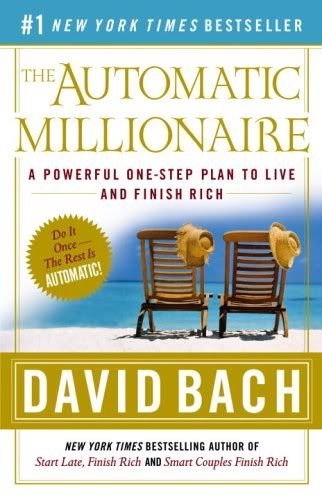 As soon as I finish this book, I'll write about it here in my blog. One thing is for sure, I am enjoying reading this book and so will you.
I've been told that the books I recommend are quite hard to find and in the rare occasion they find it, it is quite costly. I always implore one to seek learning and the price of a book or two is a small price to pay for opening your mind towards achieving financial peace. But, here's some good news… I get most of my books from Bookworm.ph and at a much lower price than the bookstores. They also have a great selection of pre-owned books, making it so much more affordable.